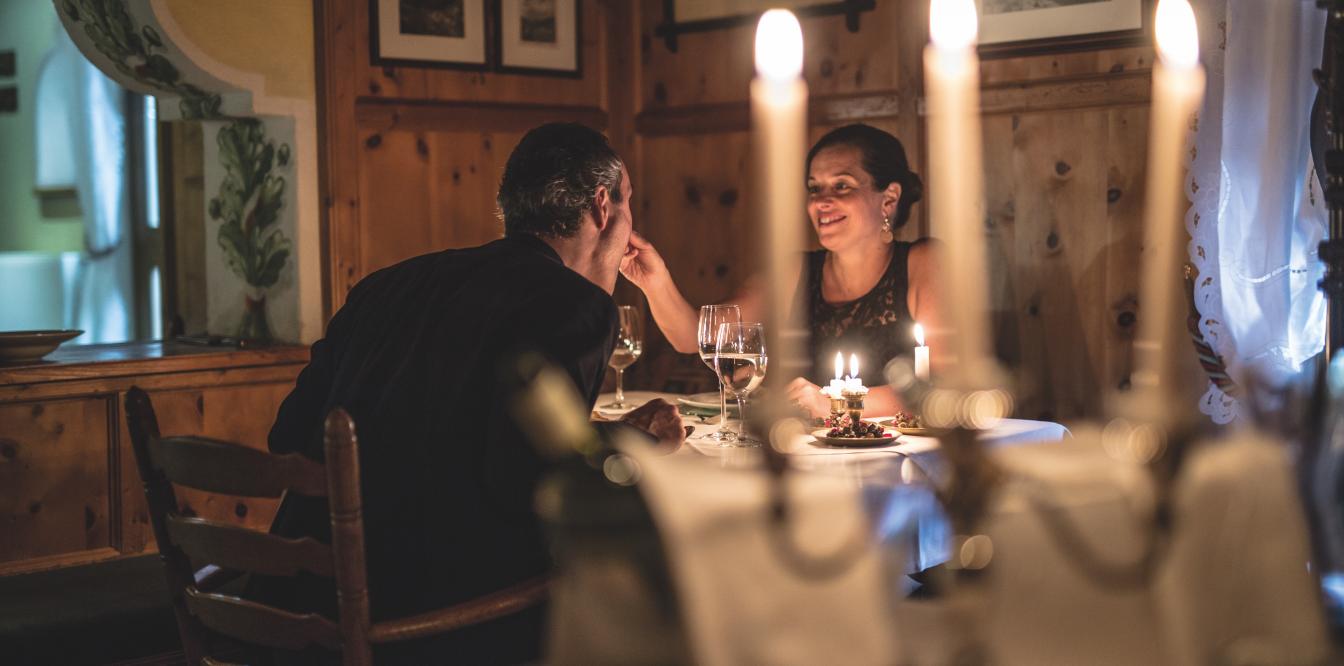 Culinary offering
We place great emphasis on healthy and natural food. This principle is also reflected in our restaurant at Turracher Höhe which showcases our love for fresh, regional products.
Being a hunter, the hotel owner has always been guided by the motto "organic is good, regional is even better". Cultivating this philosophy, we offer high-quality, regionally sourced products, ingredients from local farmers and game from the family hunting grounds.
We love to cooperate with our local heroes.
Lunch
Choose a selection of warm regional tidbits from our poolside menu between 12 and 4:45 p.m. while relaxing on the terrace, the landing stage or in the hotel lobby.
Jägerwirt hotel bar


The bar with the most comprehensive cocktail list on the mountain.
Weekly live music entertainment with Gernot Unterweger.
Delight in tasty treats from our poolside menu available from 12:00 to 5:00 p.m. Sample a selection of fine cheeses from the buffet included in the half-board menu in the evening.
Special dietary requests
Please let us now about any food intolerances or dietary requirements (gluten or lactose free , vegetarian) before your arrival.
Like many locals, also the Brandstätter family actively enjoys and participates in the traditions of hunting. Meat is sourced from local hunters and farmers. At the Jägerwirt, we offer prime animal produce along with delicious vegetarian cuisine. In case you prefer vegan options or have special dietary requests (except vegetarian, lactose & gluten free), please bear in mind that a minimum of € 15 /person/day is charged as those dishes are exclusively prepared for you.