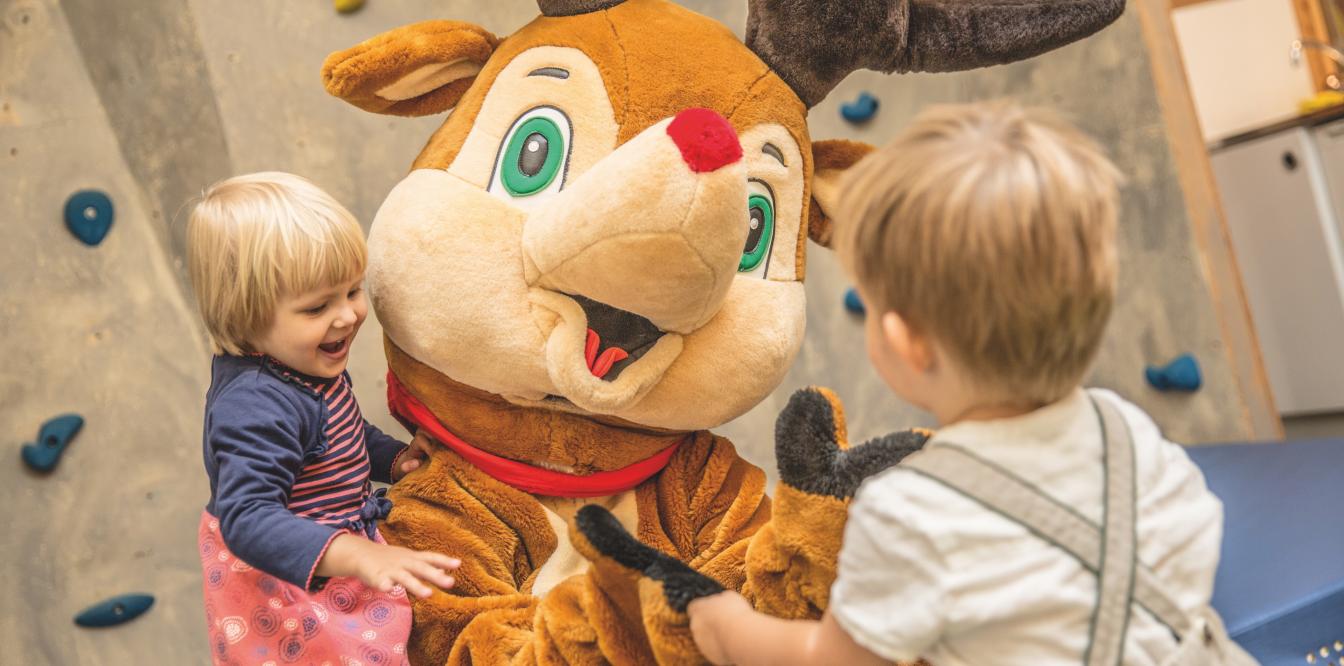 Family holidays
Sparkling eyes and happy laughter
A diverse collection of activities and vibrant entertainment programs are arranged for kids, supervised by our experienced and dedicated childcare staff. In summer, youngsters join in a unique journey of discovery that only the "Hirschen Camp" can offer.
And while the kids spend time there, couples can sneak off to enjoy some time for themselves.
Fun for kids aged 2 to 9
Covering 200 sqm, the Kitz Club is designed to provide a fun-filled experience.
Singing and dancing with mascot Hirschi. Discovering bouncy castle, climbing wall, ball pool, theater stage, painting wall and many other activities to delight our youngest guests. Supervised by our trained and dedicated childcare staff, the little ones are kept entertained with a variety of programs and nature experiences.
With a giant slide extending over two levels for ultimate action! From the fantastic stone pine forests to the Almzeit playground, there's an array of activities inspired by the great outdoors.
Geöffnet
täglich 10:00 - 20:00 Uhr
Betreuung in den Ferien
täglich 12:00 - 18:00 Uhr
Nocky Flitzer
Mit der Panoramabahn geht es hinauf zur einzigartigen Alpen-Achterbahn Kärntens. Im Winter wie im Sommer können kleine und große Flitzer das Vergnügen auf Schienen genießen - und zwar auf einer Länge von 1.600 Meter.
Jägerwirt-Gäste haben im Sommer eine Fahrt pro Tag im Zimmerpreis inkludiert.
Weitere Details hier.
Sommerferien
täglich 10:00 - 17:00 Uhr
Restliches Jahr
täglich 10.00 - 16:00 Uhr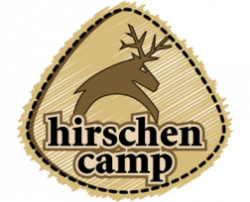 Action for kids aged 10 to 15
In summer, the family hotel Jägerwirt at Turracher Höhe has a special highlight in store (dates on request).
The Hirschen Camp is packed with fun activities and opportunities to make new memories while learning all about the right behavior on the mountain. The adventure program is offered in summer (dates on request.)
Stand up paddling or building a raft are just a few of the many activities that await kids at the Hirschen Camp at Lake Turracher See.
Meeting pont at 10:00 a.m.
Free for weekly bookings,
otherwise € 25 per day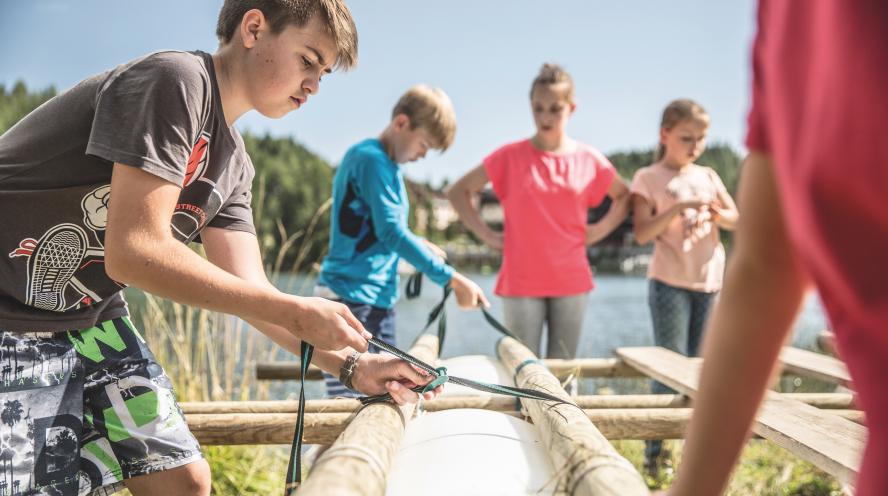 Kids Ski World
Learning to ski is great fun! The Kitz Express takes the little ones from the hotel right to the ski school.
For more detailed information and rates go to
www.skischule-pertl.at
Kids Wellness
We know that kids too, enjoy relaxing wellness moments. Please contact the hotel directly about our feel-good treatments for the little ones.
Panther-awarded children's hotel
Our efforts around young guests have been recognized with 5 "Panthertatzen". We are proud of the highest distinction awarded by the Familienurlaub Steiermark platform.
Kids are particularly welcome at the Seehotel Jägerwirt where spacious family suites are designed to make all the family feel comfortable. On top, our hotel convinces with the Kitz Club world that has everything to keep the little ones happy.
Here, the little guests can romp around and play to their heart's content. Our experienced childcarers inspire with a collection of engaging programs tailored to thrill young minds.