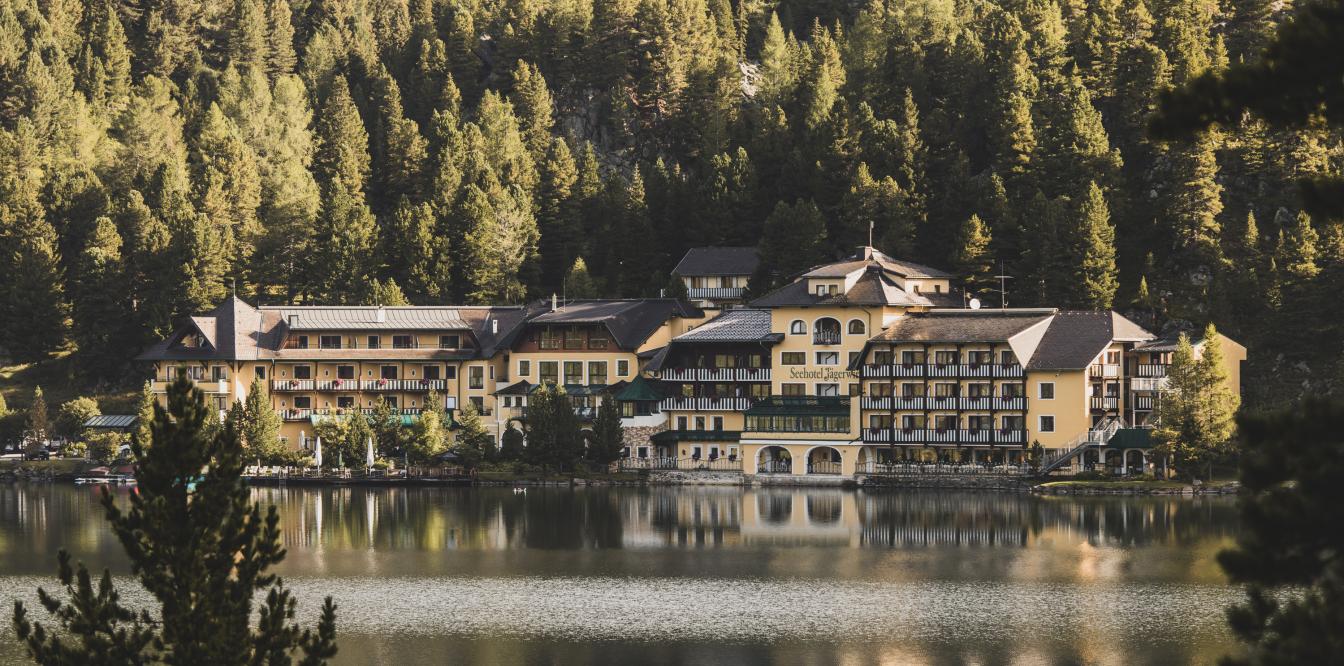 Business in a different world
Seminars somehow have such a claim that you meet in a place other than your workplace, the day is characterized by various lectures and social breaks, and you leave not only with more knowledge than before, but also with formative memories.
What if this place was like being in another world?
Only a few hours away by car, you feel like you are in exactly that world on the Turracher Höhe and especially at our hotel with its many unique seminar locations.
Far away from everyday life, far away from the company, with a fresh mind ready for new input that stays.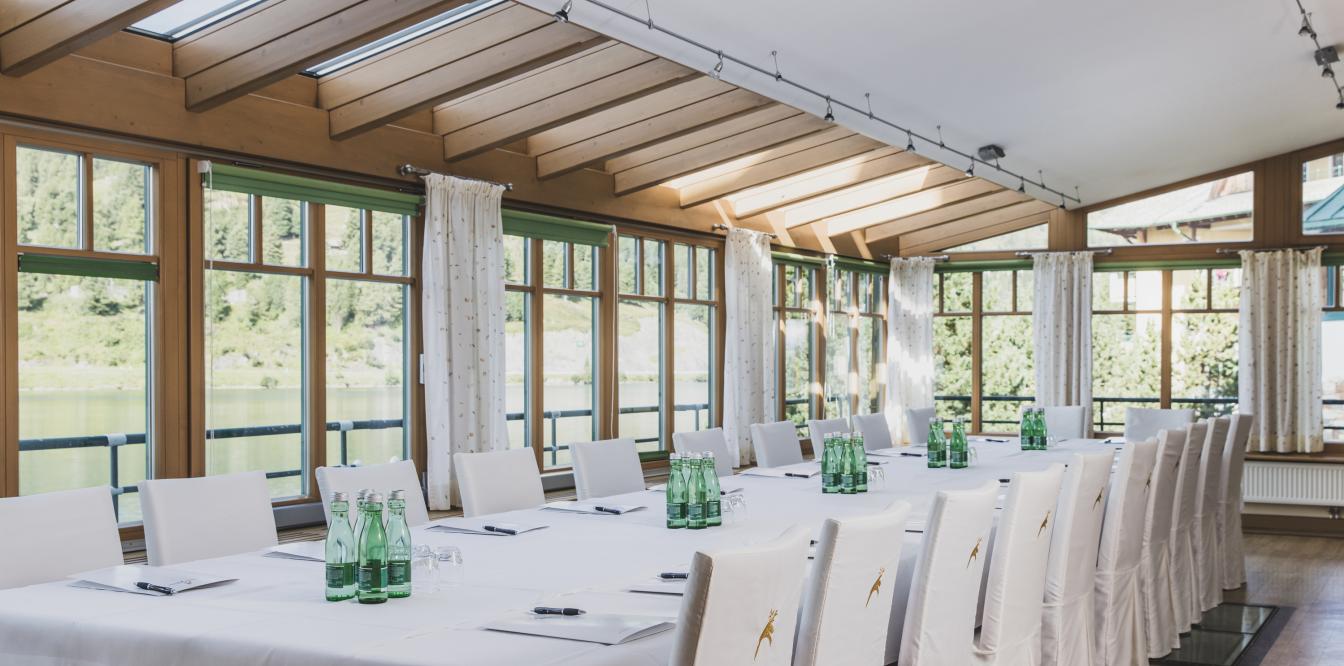 Conference.
A conference means several seminars on consecutive days in a constant framework. The participants, often from the management level, work out new strategies in small groups, which they then take back home and into the company highly motivated to apply them.
And again, it is the location, the place where the conference takes place, that makes what is learned unforgettable. With us directly on the lake at 1800 meters, in winter in the midst of deeply snow-covered peaks, in summer in the heart of fragrant pine forests, you will experience exactly this effect of sustainability, because the content of the conference is anchored by nature.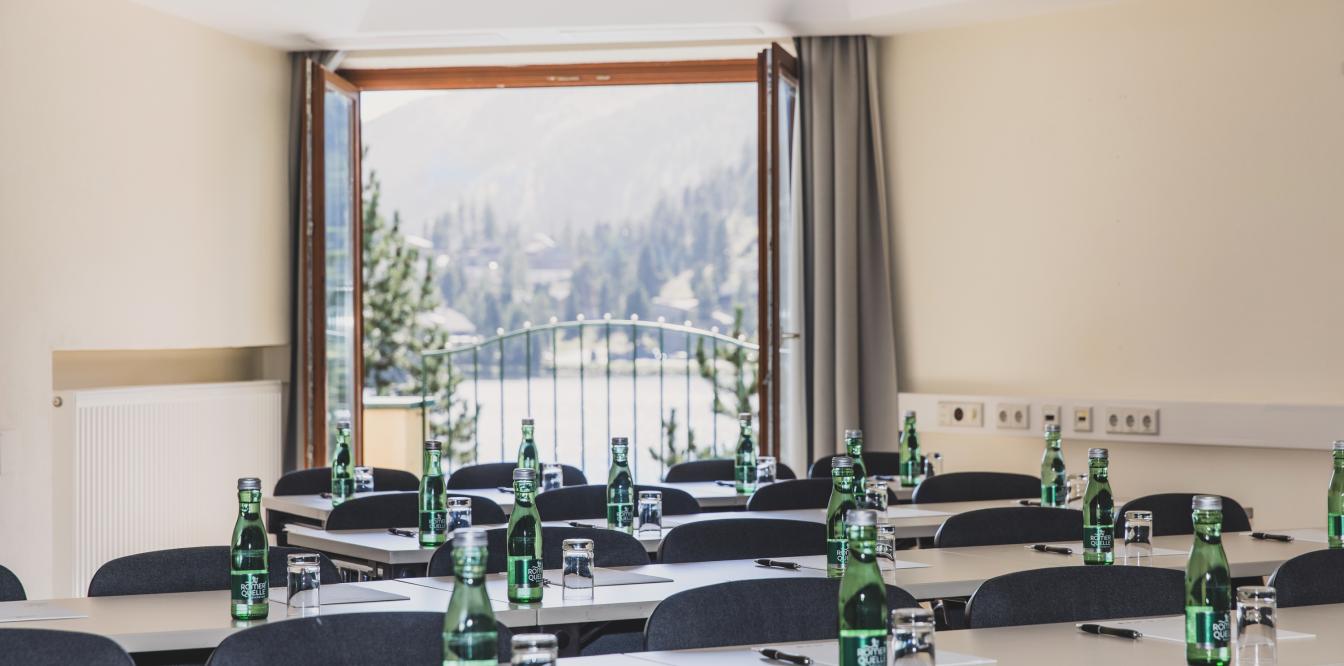 Workshop.
A workshop is usually a very interactive form of a seminar, often with brainstorming, joint idea generation, focused on a specific topic, for which possible solutions and suggestions for improvement are then presented to the entire group.
Our hotel offers many break-out rooms for seminars, meetings or workshops. And again, it is the unique atmosphere that participants will rave about for a long time to come, and which anchors what they have learned in the long term.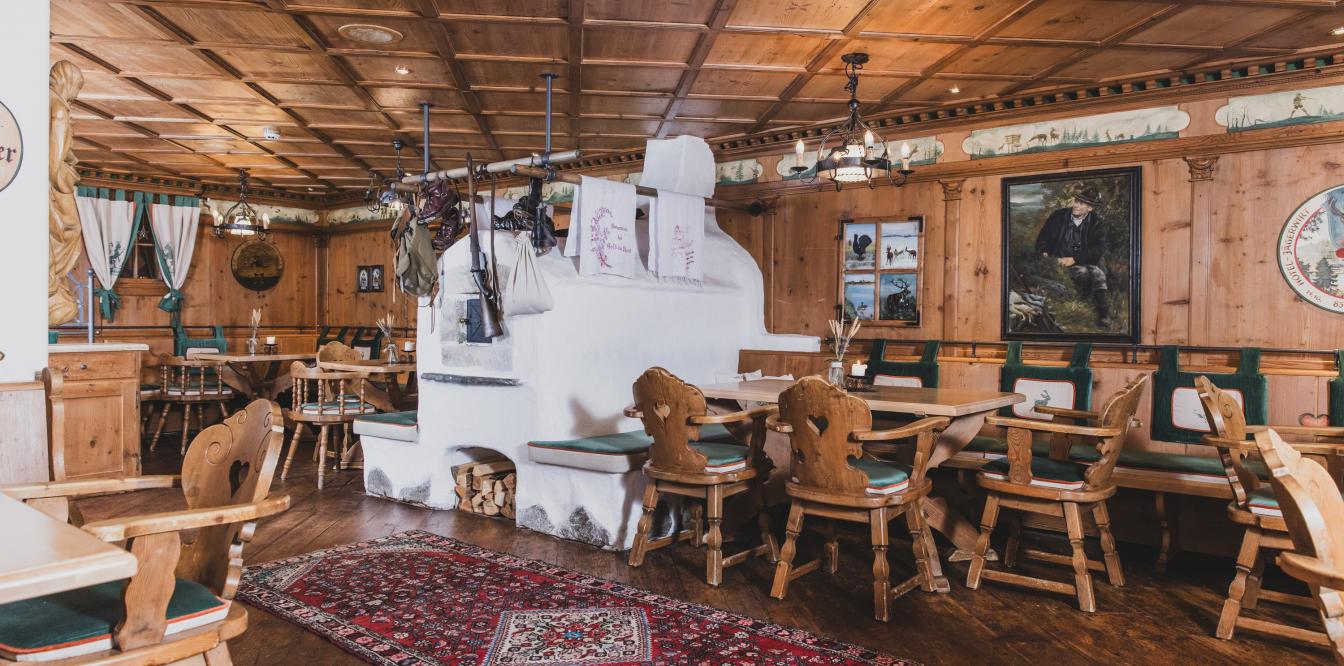 The Huabn
Perhaps the most extraordinary setup for seminars, meetings, workshops, team building and events: The Huabn.
Our mountain farm was built 400 years ago and still looks like it did back then. Meanwhile we have running water, electricity, internet, flat screen, beamer, sound and click share technology. Scythes, hoes, saws, planes, bacon, wine, beer, everything is there, and the forest around is ours too.
What if this was the location for your seminar, meeting, workshop, teambuilding, or event?
Each participant would feel enchanted in a world far from home and yet so close.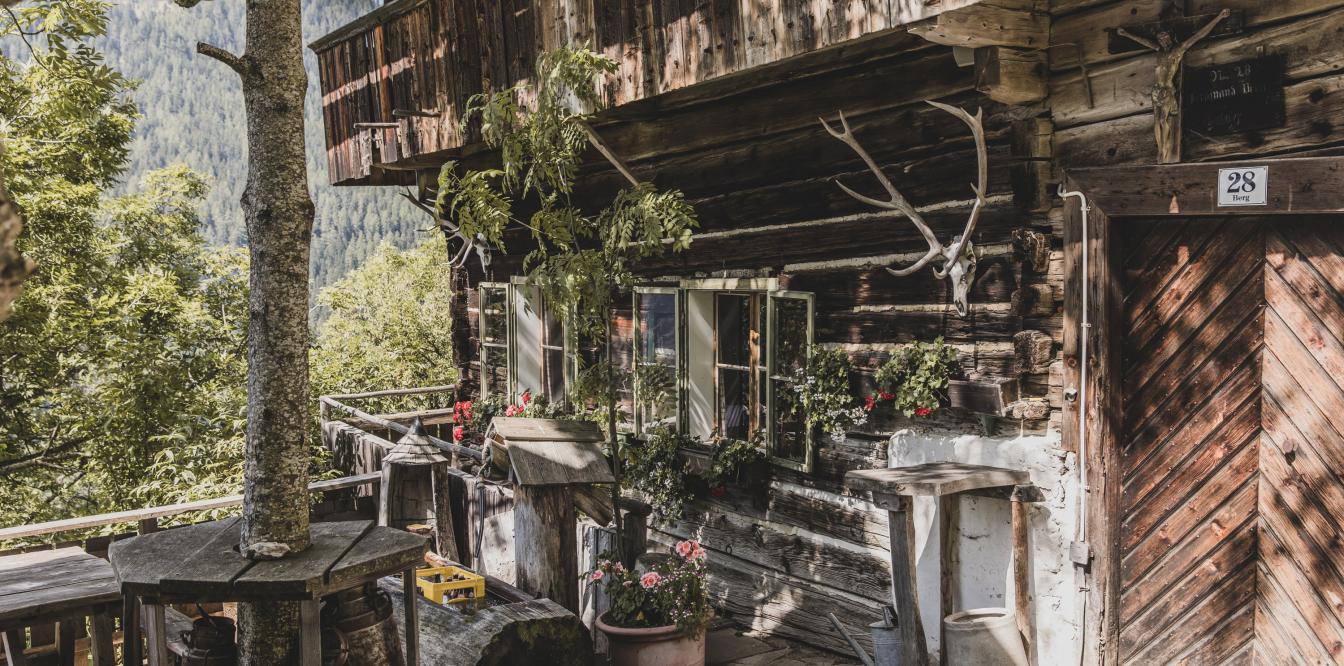 Alexander Springenschmidt
Together with his wife Sabine, Mag. Springenschmidt manages the Seehotel Jägerwirt GmbH. The two are a power team and give our hotel a goal-oriented, sustainable performance-oriented identity.
Mag. Springenschmidt holds the patent on "High Flow Time Management" - how to achieve twice as much in half the time without burning out. He is a popular speaker with a mindset that resonates, and is happy to be booked as an external guest speaker.
So what if a guest speaker could bring completely new input to your business? If you got a portion of flow to your seminar?
Mag. Springenschmidt could be the missing piece of the puzzle in your company. His special fields are flow, communication, performance, time management and motivation coming from within.
Convince yourself at www.alexanderspringenschmidt.com or listen to his podcast!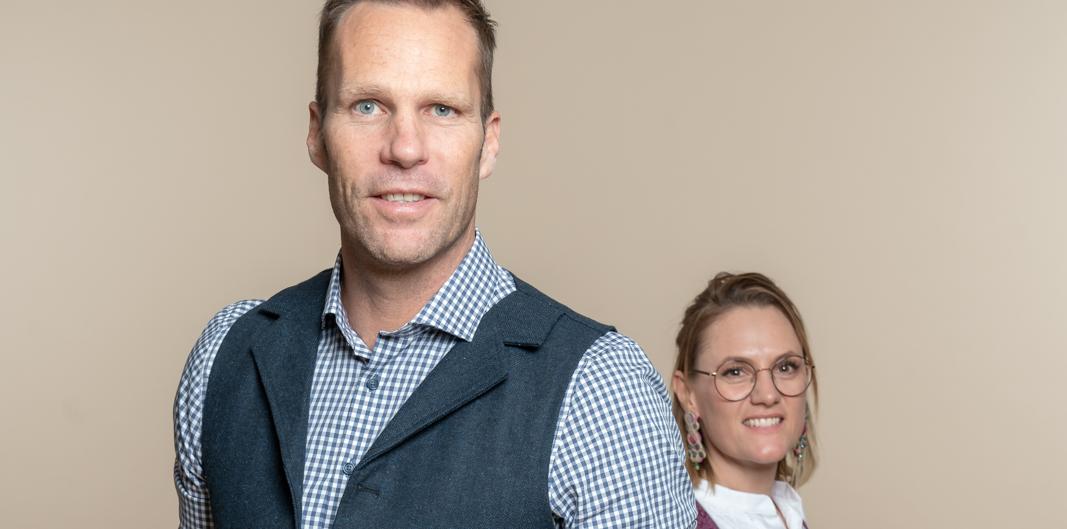 Teambuilding.
Teambuilding, well, the word itself says it all.The question is whether the team is already a team, or once was one, or should become one (again). In the optimal case it is already a team and is really welded together during the time together and the connections become closer.
What if this happens automatically? Teambuilding is Dreambuilding.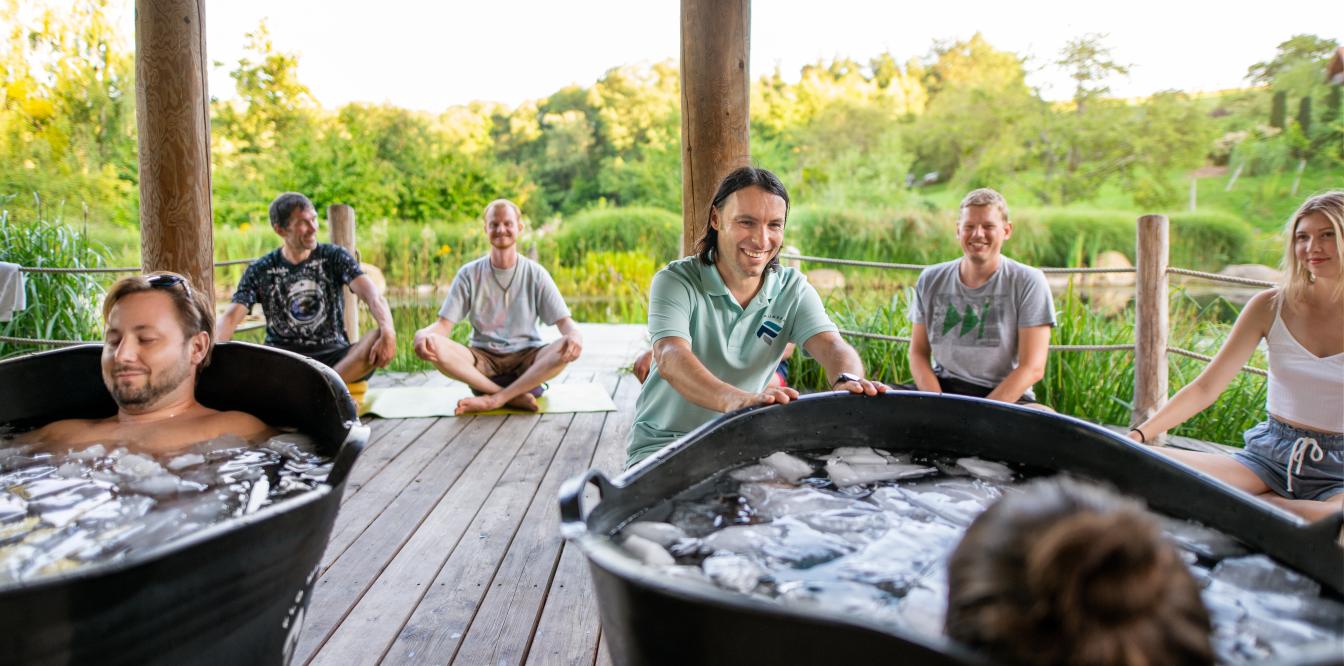 Events.
Product launch, anniversary, Christmas party, birthday, or simply the day that comes once a year and you start looking forward to it when it's still not over. That's how it should be.Perfect day, perfect crowd, perfect location, and everything perfectly organized. These are the events that make history.
What if there was exactly such a setup?
Whether in the hotel, in the seminar rooms, in one of the exclusive parlors, or directly on the jetty at Pinsa e Vino, you simply choose the setup, we organize the rest, and you look to the future.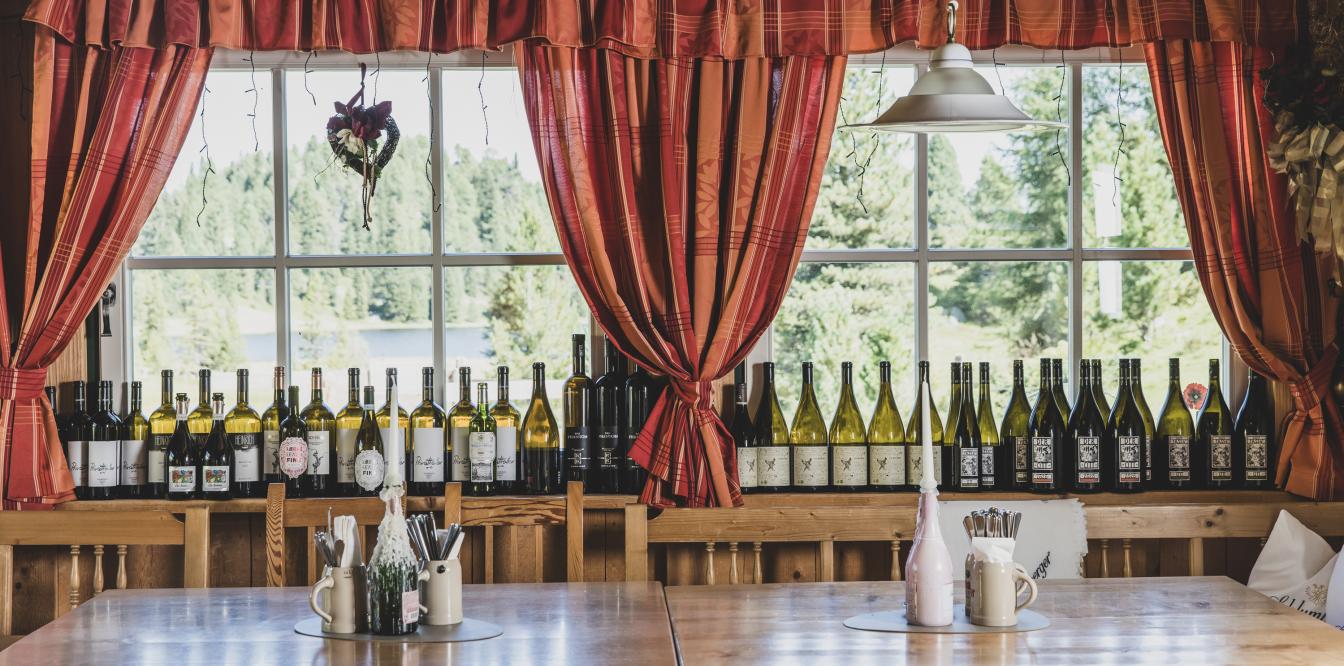 Around the event ...
Social programThe Sonnalm, our hut, is easily accessible from the hotel and we offer shuttles for those who are not so good on foot. You can expect a different kind of hut party with a selected range of wines, dishes and music. Gladly also a grillage at sunset or raclette, fondue and Brettljausen buffet!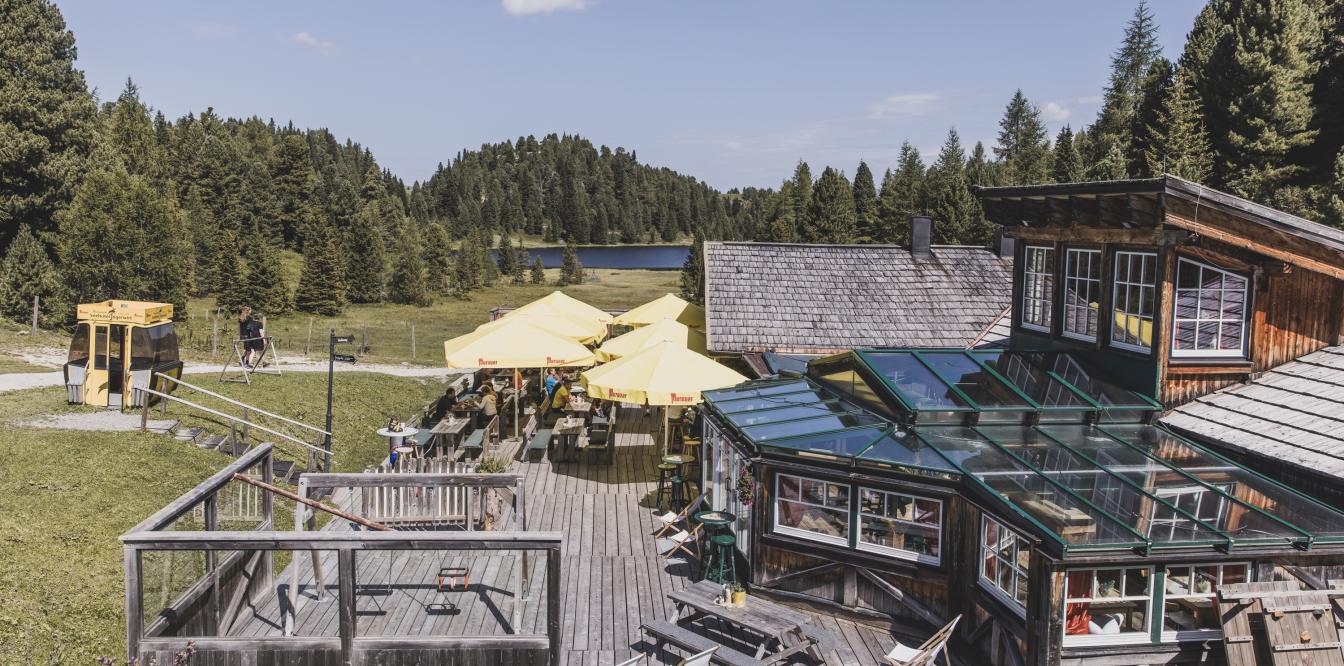 Perfect setup at a glampse:
Three multifunctional seminar rooms with a total of 250 square meters and individual seating for up to 100 people are available in our seminar hotel for your individual corporate event.
At almost 1,800 meters above sea level, the Jägerwirt stands for one-day and multi-day seminars, meetings, training courses, conferences, team building and incentives at the highest level. Equipped with simple ClickShare technology - plug in and get started!
Between mountain lake and pine forest it is refreshingly inspiring to work and learn: We arrange day and multi-day activities according to your wishes and ideas.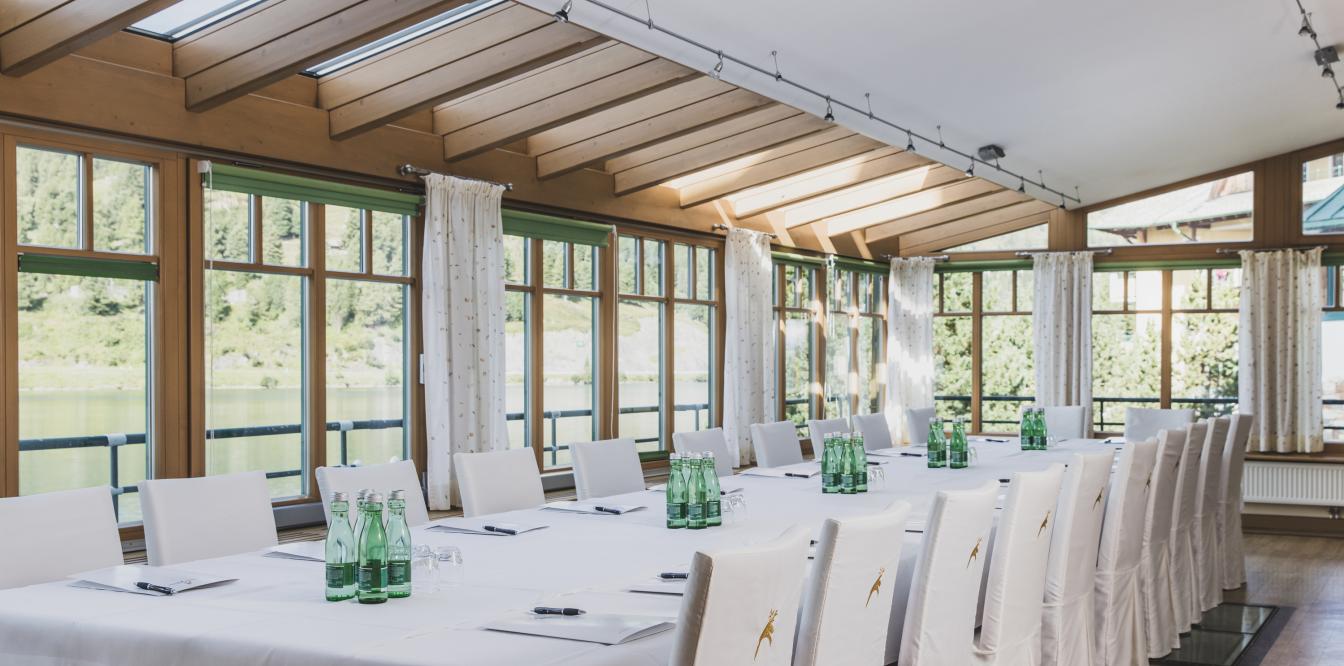 Seminar room Wintergarten, 75 m²
- 50 people for theater
- 34 people for school bench
- 30 people for U-bench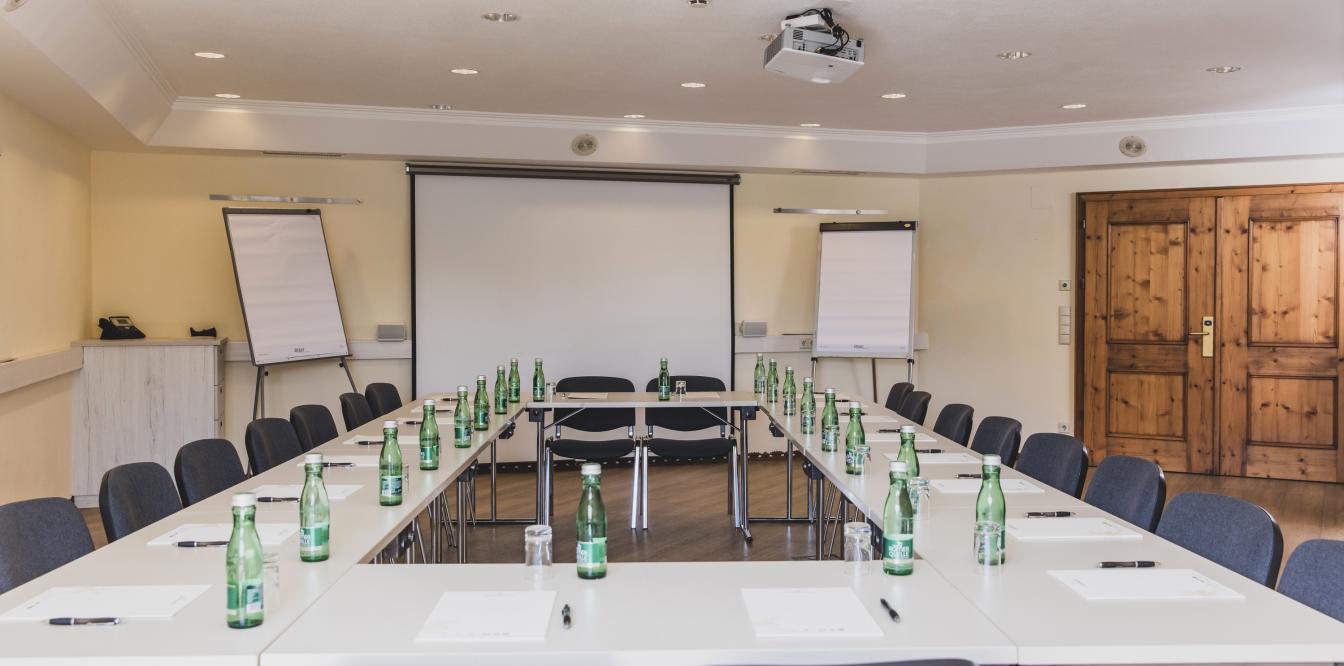 Seminar room Sonnenstrahl, 60 m²
- 40 people for theater
- 34 people for school bench
- 24 persons for U-bench
- "ClickShare" presentation technology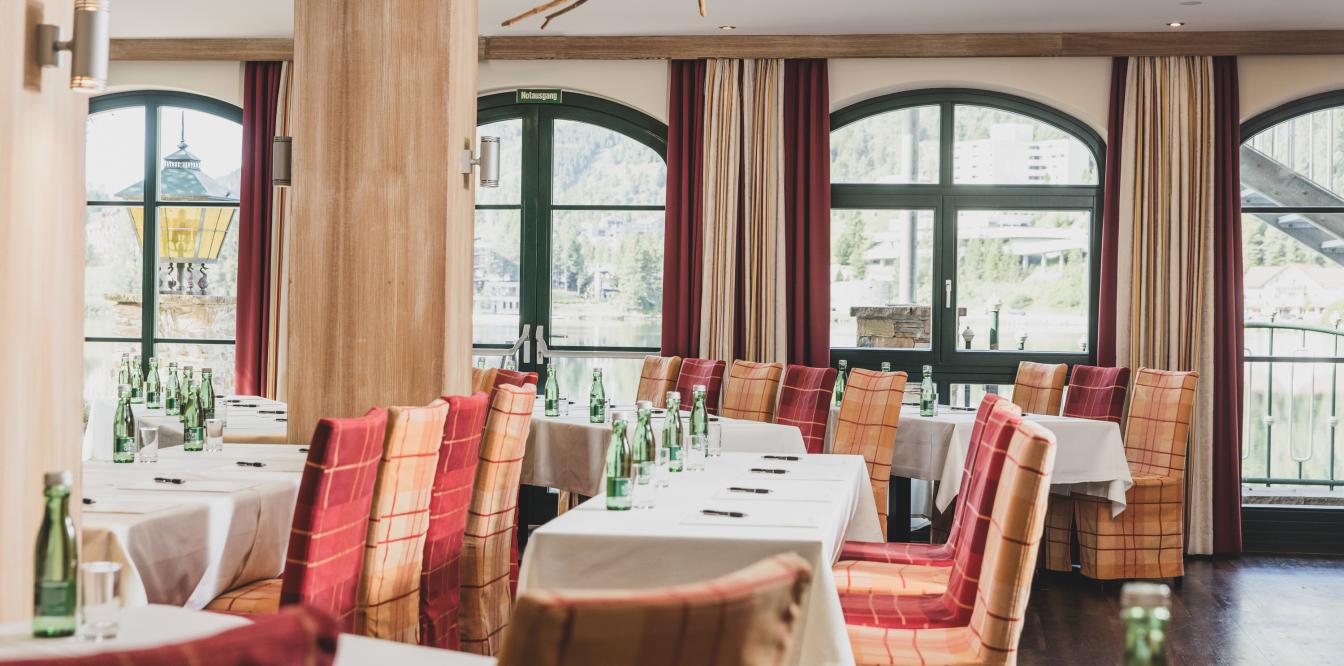 Seminar room Seeblick, 120 m²
- 80 people for theater
- 50 people for school bench
- 40 persons for U-bench
- on the first floor with exit to the lake and direct lake view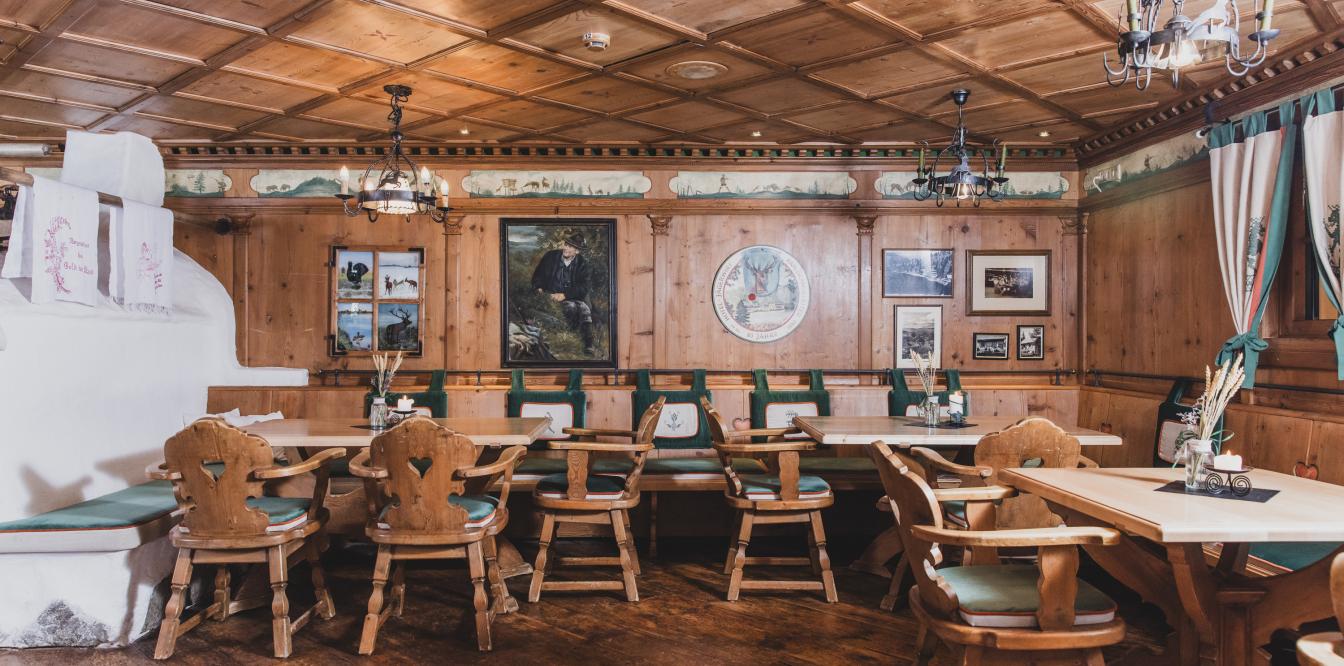 Jagdstüberl, 80m²
- 40 people in a cozy setting
- on the first floor near the hotel bar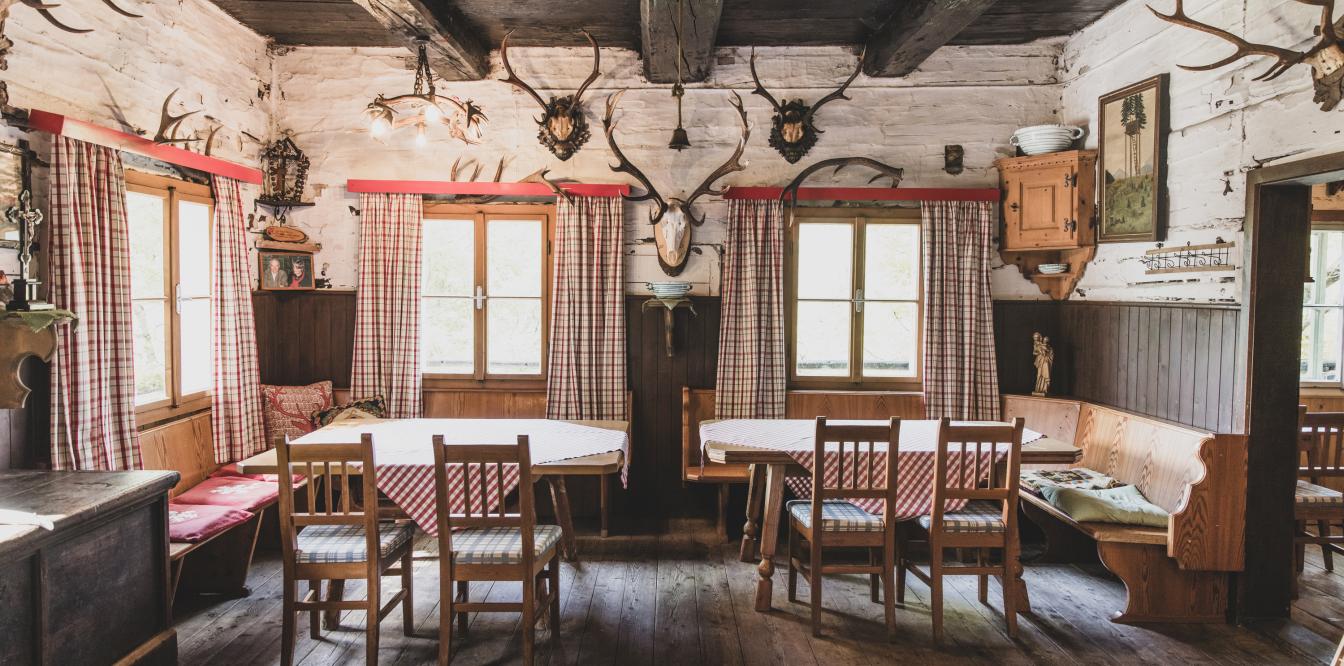 The Huabn
- 15 persons at lecture
- 40 people at cozy get-together
We are looking forward to doing business with you
If you have read this far, then you already know very well about the spatial and technical conditions at our Seehotel Jägerwirt.
Feel free to call us and together we will craft a seminar or event tailor-made for you!