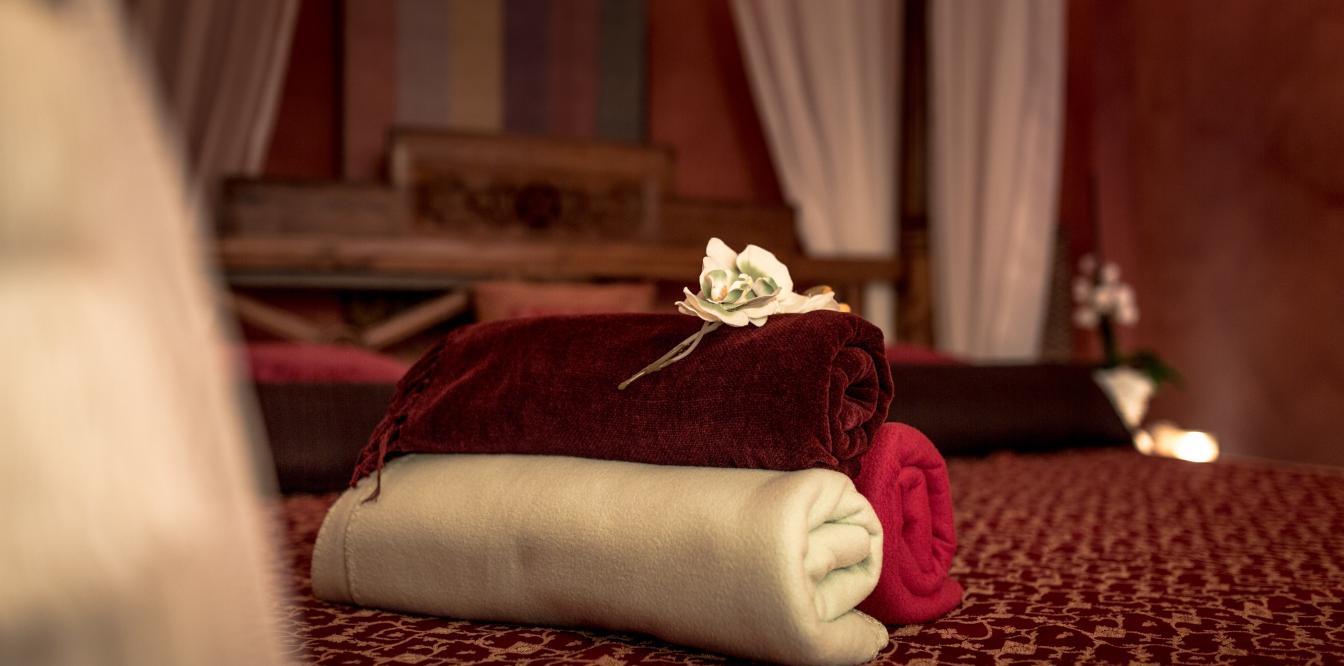 Bali Spa
Romantik Seehotel Jägerwirt
Selamat datang – welcome!
Treatments in the Bali private SPA, the "Island of the Gods, Ghosts and Demons" bewitches all your senses. Everywhere you smell the fragrance of incense sticks and recently picked blossoms. Endless white sandy beaches and crystal clear water - so close to paradise.
We can't take you to Bali however, ensure ultimate indulgence as you immerse in our world of wellbeing to destress like never before. Enjoy the idea of Bali in winter, with massage treatments carried out by experts.
Opening hours in the winter season:
daily from 1:00 –7:00 p.m.
Wellness at the mountain lake