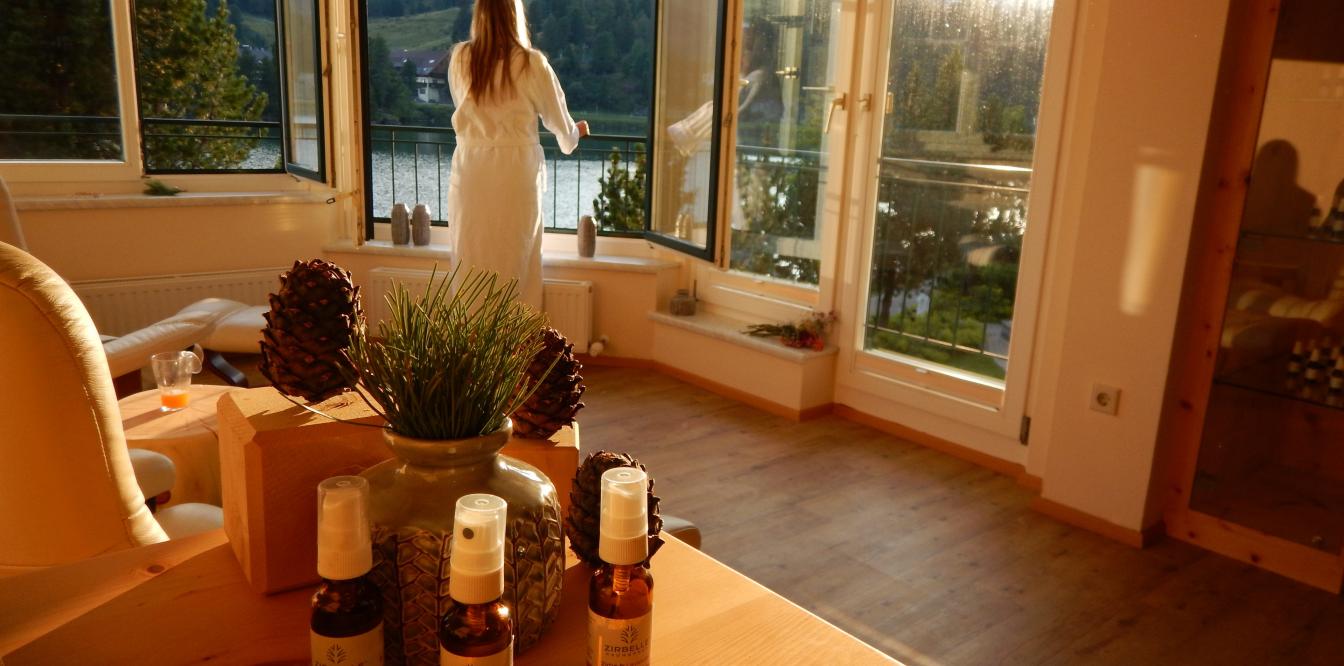 Zirbelle Spa
The positive impact of the stone pine on human health has been known for centuries.
Treat yourself to a soothing timeout in the ZIRBELLE® spa with invigorating stone pine cosmetics products, massage and beauty treatments.
Schedule your spa appointment
Browse our feel-good offers before your arrival and look forward to a relaxing and soothing spa experience. Schedule your appointments in advance to ensure desired treatments are available.
Enjoy blissful relaxation in the Bali Private Spa, offering traditional Asian beauty and body treatments in winter.
Wellness at the mountain lake